AnyTask.com launches its NFT freelance category with six very talented artists
Electroneum continues to see a high number of new account registrations as the total nears 4.2 million.
19 March 2021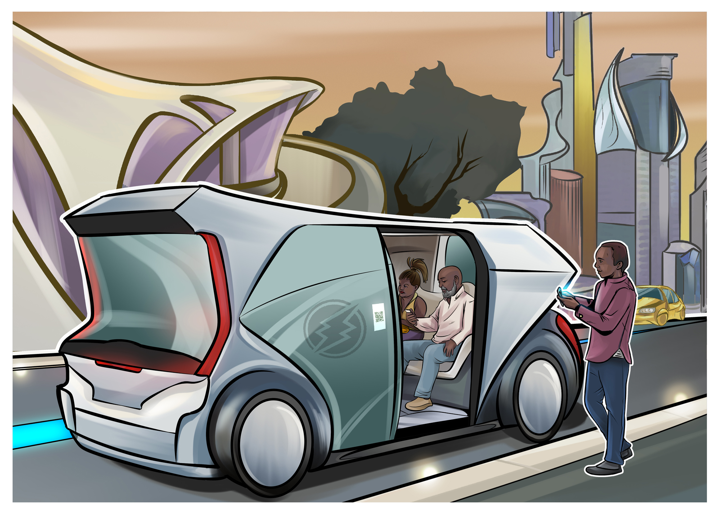 Now anybody, any business or any organization can go onto AnyTask.com and purchase a Non-Fungible Token (NFT) task for one of six amazingly talented artists. The NFTs are great for personal use or, better yet, to create a collectible series of digital art they can use for brand awareness, marketing campaigns, and other promotional purposes. 
On Wednesday, 17 March, AnyTask.com launched new freelance categories on its website, including NFTs, a relatively new asset class that has grown exponentially this year, according to Cryptoart.io data.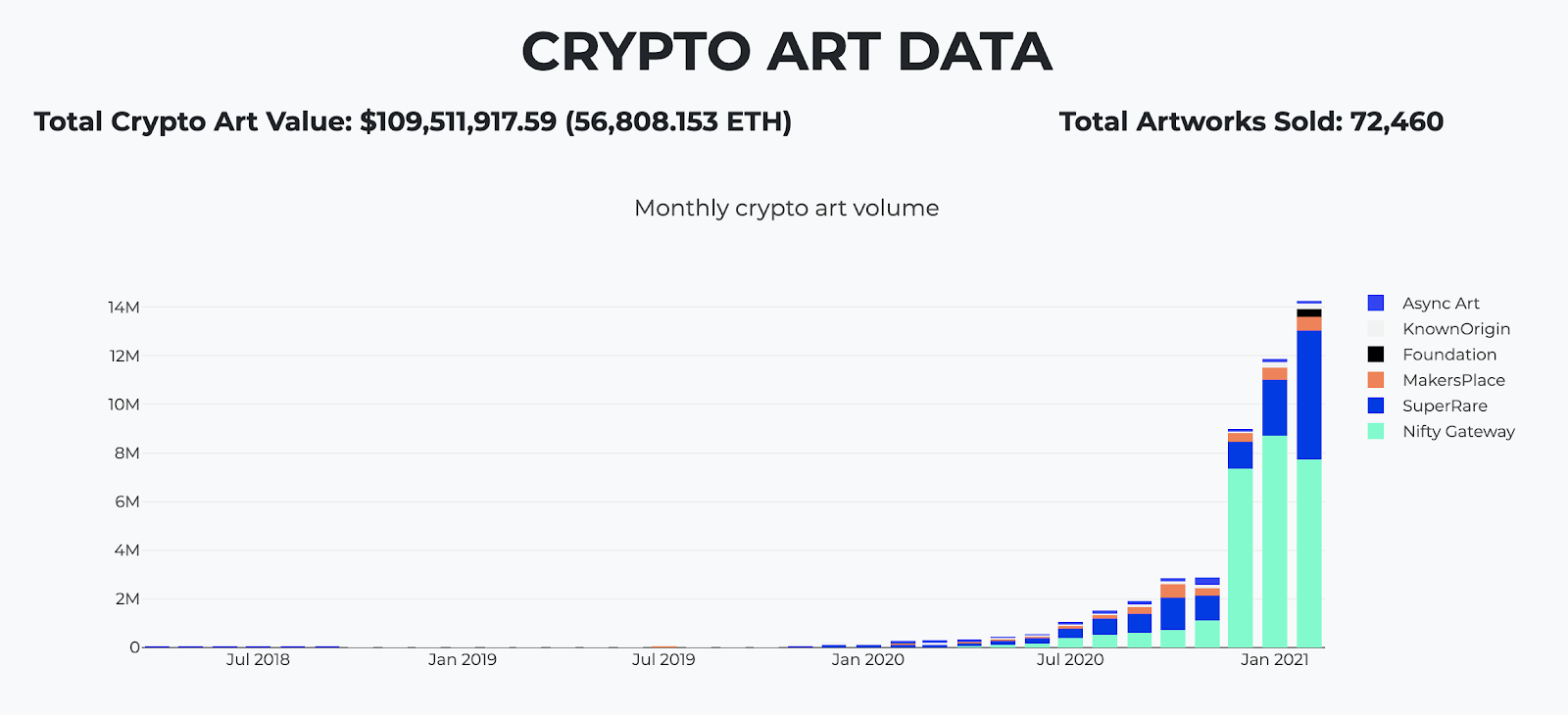 Google search is a metric that can indicate the global interest there is for any given topic. NFT (blue) searches have far exceeded those for blockchain (Red), as observed from the Google graphic below.

AnyTask.com NFT giveaway 
Marketing Manager Jonathan Marriott explained he's worked with all six talented AnyTask freelance artists creating a series of NFTs for AnyTask.com, designed to showcase the talents that can be discovered on the freelance marketplace. 
Mr. Marriott said that to celebrate Electroneum and AnyTask CEO Richard Ells' speech at the Africa Blockchain Conference 2021, he worked with one of the talented AnyTask NFT artists, Neto Robatto, to create three limited-edition NFTs! 
He explained that to get one of the NFTs, all you need to do is head over to this AnyTask Twitter post and like, retweet, and comment your WAX wallet address to be in the chance to win one of these incredible designs!!
AnyTask NFT Giveaway Terms and Conditions
READ: Electroneum teams up with Blockchain Heroes, ventures into the world of NFTs ​ 
Call for more NFT artists 
Mr. Marriott said he invites all those interested in this exciting new crypto-asset sector to explore the AnyTask NFT artists, including Netorobatto from Brazil; Alexukkey, Russia; Andicw, Romania; Khezzey, Philippines; Ayomee, Nigeria; and Danielkim3d, Sweden.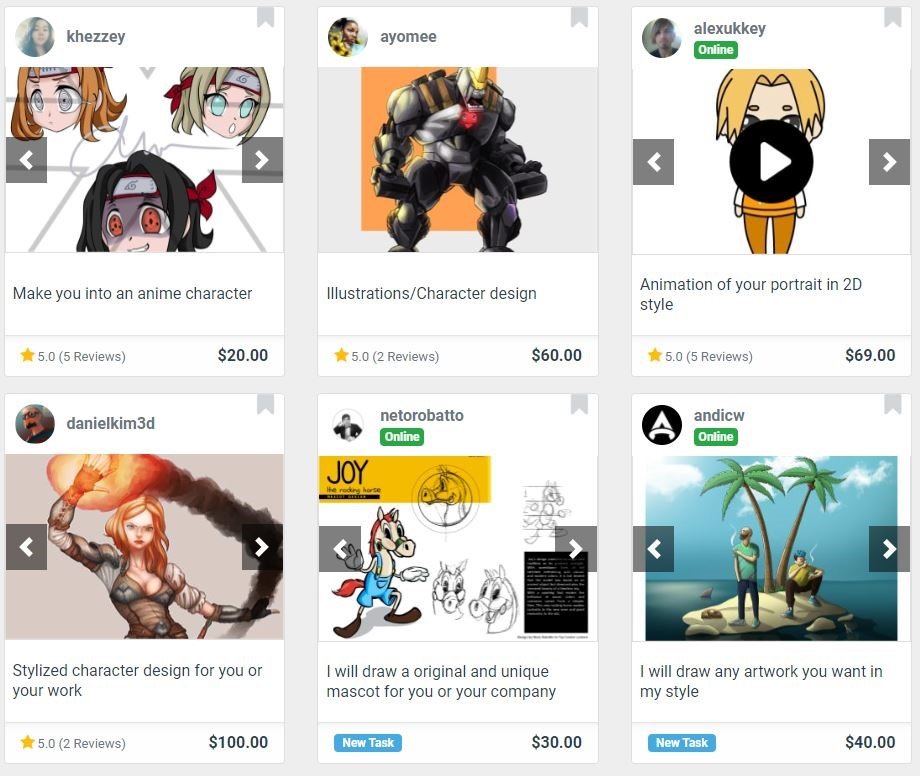 Mr. Marriott called on digital freelancers with drawing, painting, illustrating, and animating skills to sign up now as a seller on the AnyTask.com freelance platform and list their NFT task. ​ 
READ: All about NFTs, their history, the market, and why Electroneum got involved ​ 
Freelancers with architecture, video, music, and 3D rendering skills should also list their NFT task taking advantage of this ground-floor opportunity, he added. If you are already an AnyTasker, then go to "Create a Task" and list yours now. 
Other new AnyTask categories 
Head of Marketing Cathy Jenkins said that one new category and one subcategory are now available on AnyTask.com. These include Gamers, which comes with five subcategories, including Gaming Logos, Streaming Overlays, Twitch & YouTube Banners, Twitch & YouTube Video Intros, and Twitch Emotes.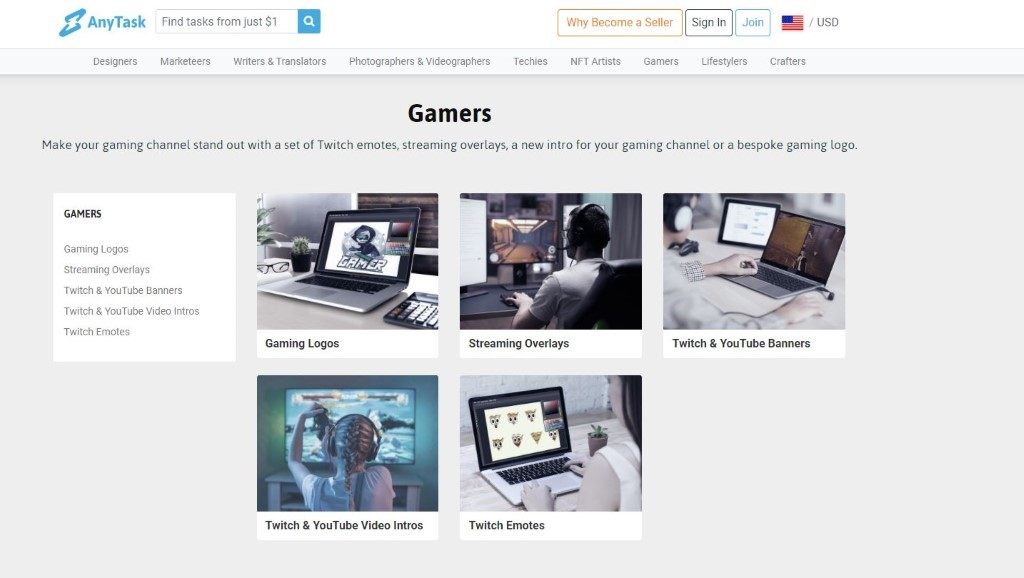 Cathy Jenkins also spoke of the new subcategory under Designers, Graphic Designers. The objective is to make it easier for buyers specifically looking for online freelancers with this specific skill set. 
Tech Development update 
Project Manager Jordan Lowe said that the addition of 43 currencies worldwide for guidance purposes she previously announced is live now. That means AnyTask users can view the price of tasks in certain local currencies. 
"We're showing the same currencies as the Electroneum App to help create a more cohesive experience across the brands," she said. ​ 
Jordan Lowe also explained the buyers now have the opportunity to leave reviews when their orders are in dispute. 
Previously, she explained that buyers could not leave a review for an order unless satisfied with what they'd received. However, now, they can "leave an honest and, where pertinent, a potentially negative review about their experience."
The weekly stats and numbers 
One of the most exciting numbers this week is the ETN merchant-related one. This past week 11 new business outlets have registered to ETNEverywhere.com, indicating they now accept ETN as payment. That number is now at 2,135, as can be seen in the image below. 
It is also interesting to see that mobile in-app top-ups continue at nearly 200 a day as that number quickly approaches the 230,000-mark. If the new account registration level continues next week, Electroneum will have surpassed the 4.2 million mark. ​