The power of blockchain and why AnyTask uses this revolutionary technology
Blockchain has come a long way since its founding fathers, Dr. Scott Stornetta and Dr. Stuart Haber, in 1991, invented what they back then called a chronological chain of hashed data.
9 March 2021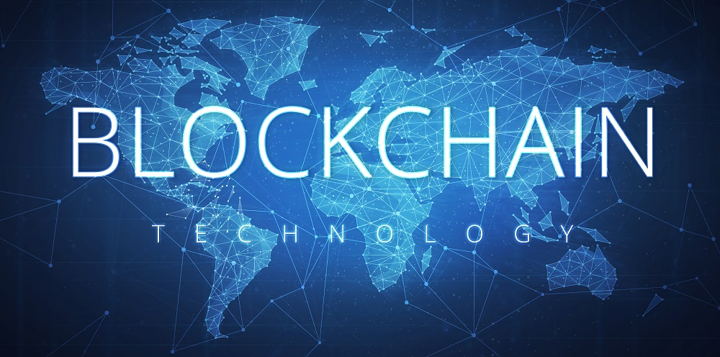 "Stuart and I envisioned the technology as a way to timestamp digital documents to verify their authenticity," Dr. Stornetta said in an interview. "It was a chain of blocks distributed, but we didn't call it a blockchain or a distributed ledger." Dr. Stornetta and Dr. Haber published a paper in 1991 entitled How to Time-Stamp a Digital Document in which they explain what would later come to be known as the blockchain. ​ 
In 2008, Satoshi Nakamoto would release the Bitcoin white paper that would ultimately bring blockchain to prominence. The white paper quotes Stornetta and Haber three times. 
Explained in the simplest way possible, Reuters describes blockchain as "a database that is shared across a network of computers. Once the record has been added to the chain, it is very difficult to change. To ensure the copies of the database are the same, the network makes constant checks. Blockchain has been used to underpin cryptocurrencies (like Electroneum), but many other possible uses are emerging." 
The World Bank defines blockchain "as a chain of digital blocks that contain information. Once the information has been created, it is very difficult to change. It includes information about the sender, the receiver, and the amount of currency." 
The international financial institution explained that the data (on the blockchain) is trustworthy because it is bound in a strict framework of rules and cryptographic keys, and only people with the right key can access or modify the data. 
"Blockchain also removes the need for an intermediary, such as a bank or a lawyer. In short, it facilitates transparency, which is the enemy of corruption," it added. ​ 
"Blockchain has been called a pillar of the Fourth Industrial Revolution, comparing it to technologies such as the steam engine and the internet that triggered previous industrial revolutions," the World Bank stated. "It has the power to disrupt existing economic and business models and may prove particularly valuable in emerging market economies."
---
Electroneum Advisor and Bad Crypto Podcast Host Travis Wright talks about AnyTask 
---
Blockchain's many uses 
A CBInsights report estimates that annual spending on blockchain solutions will reach nearly $16 billion by 2023. It also says that blockchain technology has gone above and beyond its origins in banking and cryptocurrency. 
The report adds that blockchain has the power to transform 58 industries from insurance to gaming, elections and supply chains, health care, energy markets, digital identity, and financial services. 
In a report entitled "The problems blockchain addresses," US transportation company Winnesota wrote that "from dispute resolution to administrative efficiency and order tracking, blockchain has the answer to the problems that have plagued the transportation industry for decades." 
The Blockchain Council recently published an article covering the "Top 10 promising use cases." First on their list is supply chain management, saying it helps eradicate the lack of transparency as the product moves along its supply chain. It also helps with issues in product authenticity as consumers can sometimes receive counterfeit goods. 
When it comes to digital identity, blockchain gives individuals back control over their information. Blockchain can help with intellectual property providing accurate and precise ownership of assets. It helps decentralize the energy market, which large corporations currently control. Using blockchain in real estate has the potential to revolutionize rental property payments. 
In conclusion, says the Blockchain Council, "Thanks to the advent of the blockchain, data is now being recorded, disclosed, and secured differently. Due to its tremendous potential, blockchain is being leveraged by many smart and innovative companies for enhancing their business processes and eventually becoming the business leaders of their respective industries."
---
Electroneum Advisor and Bad Crypto Podcast Host Joel Comm talks about AnyTask 
---
Disrupting the online freelance market 
Launched in late 2019, AnyTask uses blockchain as a way to pay sellers. But why use blockchain for an online freelance platform? Electroneum has leveraged the power of the cryptographic ledger to make transactions faster and cheaper. And better still, making it possible for the world's unbanked to access the global digital economy and earn crypto for the first time. 
Following the implementation of its new Moderated Blockchain, powered by its unique Proof of Responsibility protocol, Electroneum became one of the most secure blockchains in existence today, becoming insusceptible to blockchain's largest threat; the 51% attack. 
Also, thanks to blockchain, AnyTask freelancers get paid within hours or less after their buyer has accepted their task. Another benefit for sellers is that they get paid ETN into a secure ETN wallet, from which they can purchase airtime and data in 163 countries. 
They can also top up electricity meters from nine African countries. AnyTask freelancers can also use their ETN at 2,110 merchants worldwide, including for discounted trips on Locktrip, which lists millions of hotel rooms and flights worldwide. More ETN use cases are currently being discussed as Electroneum aims to enable its nearly 4.2 million registered accounts to use ETN everywhere. 
From a socially responsible perspective, buyers benefit from the use of blockchain by using AnyTask for freelancers who are unbanked and therefore would not otherwise be able to access the global digital economy.
---
Devin Price works with Electroneum Advisors Travis Wright and Joel Comm
---
Freelancers using ETN 
Nikola Bobetic is a top-rated AnyTask freelancer. He has purchased a 3D printer with what he's earned on AnyTask. "I can offer now 3D Modelling. I already know how to do 3D Modelling. It helps me with projects I am working on now, and I can learn future skills." Joseph "Qikfingers" Ogechukwu, a Nigerian freelancer with 36 positive reviews on AnyTask, said he uses his ETN for mobile phone top-ups. ​ 
He also said he would top-up his electricity once that option was available, as at the time of his comment in April 2020 that was not yet possible. However, as of mid-December 2020, the in-app electricity top-up option became available to Electroneum users in nine African countries, including Nigeria. 
Freelancers on AnyTask do not pay fees or commissions. Other leading platforms charge up to 20% on all their sales. PayPal then takes another 2-3% cut when freelancers withdraw from the platform into their personal accounts. 
 Electroneum has plans to continue leveraging blockchain to disrupt further the online freelance market, which is estimated to grow fourfold by 2025. 
---
---