On Yavin lands a world's first for crypto by launching an Electroneum reward system with Ants, a World of Warcraft guild
The Electroneum advisor and CEO of Cointelligence has agreed to launch the ETN reward scheme pilot this week in a move aimed at involving more guilds and, ultimately, Blizzard.
21 December 2020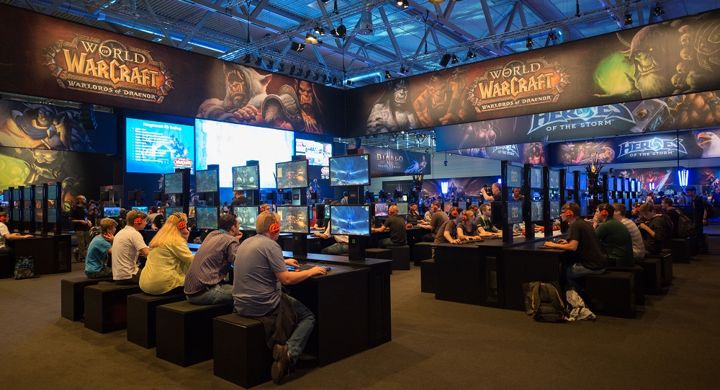 World of Warcraft (WoW) is undoubtedly the king of massively multiplayer online role-playing games (MMORPGs). At its peak in 2010, over 12 million people from around the world were playing the game. By 2017, WoW had grossed over $9.23 billion in revenue, making it one of the highest-grossing video game franchises of all time.
World of Warcraft lies at the heart of the Warcraft universe. It has a very complicated story developed by a team of historians who ensure the narrative has a defined storyline and a precise sequence of events.
The WoW historians have intricate resources that include a database and pronunciation guidelines for specific phrases and terms in 39 languages.
READ: Gamers can now rent servers with Electroneum (ETN) on top provider Host Havoc
The sprawling tale in the fantasy world of god-like creatures and monsters now stretches across 30 novels, ten comic book series, six manga, three real-time strategy titles, and a Hollywood movie.
Electroneum advisor On Yavin, who is also the CEO at Cointelligence, went on his very own journey back into a game he played over ten years ago with a clear objective: to pave the way for the opportunity to launch an unprecedented collaboration between crypto and a mainstream game.
Promoting Electroneum among the guilds
The whole purpose of his adventure back into the World of Warcraft was to promote Electroneum with guild leaders and explain why using ETN for rewards, and in-game payments could be beneficial.
"As an ex-gamer who got back to playing recently to explore this collaboration, I am super excited to be a part of a potential world-first collaboration between a crypto company and a gaming guild," said Mr. Yavin. "One of the biggest potential growth markets for crypto is gaming."
The launch of the ETN pilot
Yavin explored various guilds and finally struck a deal to launch an ETN pilot with Ants, a WoW Classic guild with over 250 players.
"Not only will the Ants players be able to earn ETN by performing well in WOW, but the collaboration will also help the guild motivate their raiders (players) to do better in the game and achieve goals they could not have otherwise achieved," said Yavin.
More importantly, Yavin emphasized, is the potential for this pilot to draw the attention of other guilds to use ETN as well and ultimately to prove to Blizzard Entertainment, the gaming company behind WoW, of the benefits of entering the burgeoning crypto industry.
COINTELEGRAPH: Gamers can make purchases with Electroneum on Splinterlands
"Instead of approaching Blizzard directly, the strategy is to approach the guilds that participate in raids and offer to collaborate with them. And as soon as we have a few case studies, then we will approach Blizzard," said Yavin.
Raids and rewards
For many players, the most exciting game mode in the World of Warcraft is raiding. And the most significant benefit of the raids is the loot found in the dungeons. However, players are not guaranteed to get the loot they want every time they raid. That is where rewards in ETN come into play.
Electroneum will provide the guild with a pool of ETN for the rewards for the best performing players. The pilot could demonstrate the potential benefits to WoW players, ETN users, and Blizzard Entertainment.
COINTELEGRAPH: Electroneum celebrates two major adoption milestones
Players gain access to a reward system that incentivizes their raiding, ETN users gain a new way to earn ETN, Blizzard could gain from the 4.1 million registered users Electroneum has.
The Ants pilot reward structure is as follows:
Every boss killed by the raid members (ETN equivalent to $15)
Completing the raid dungeon (ETN equivalent to $15)
To all raid members for killing a boss in record time (ETN equivalent to $5)
For clearing the raid dungeon in record time (ETN equivalent to $5)
ETN awarded to specific raiders who use relevant consumables during the raid (ETN equivalent to $15)
During the pilot, On Yavin will audit WoW data from the logs to ensure that it is accurate and players get their rewards correctly.
READ: Electroneum now accepted at Locktrip, an online discount travel provider
Ultimately, the goal is to motivate Blizzard and other popular online games to start using cryptocurrency. "I believe that at some point, we will see most gaming firms adopting cryptocurrencies to replace their current payments system," Yavin concluded.