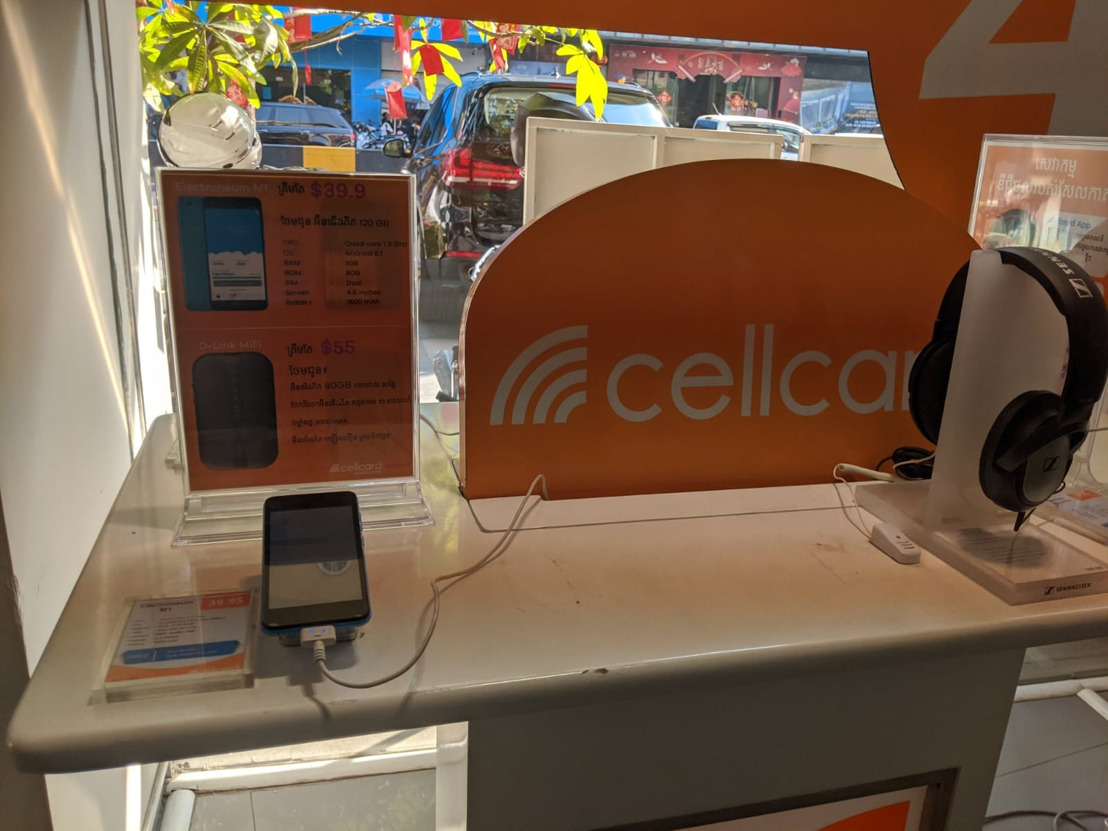 Massive success! Sale of all Electroneum's M1 smartphones surprises Cambodia's Cellcard as it flies off shelves within two hours
For the first time since in cryptocurrency history, including Bitcoin's, a blockchain start-up is working directly with a mobile network operator. As a result of their agreement, the M1 Electroneum crypto smartphones that Cellcard of Cambodia ordered initially flew off the shelves in just under two hours.
"Cellcard ordered 250 M1 smartphones from us based on the number of our mobile devices they estimated would be sold in one month," said Electroneum Head of Mobile Development Nigel Pooley. "They based their M1 forecast on the sales statistics of other brands."
Mr. Pooley went on to say, "Cellcard executives are pleasantly surprised to see the M1 smartphone fly off the shelves within two hours and have immediately placed a new order to increase their stock of our crypto phone vastly."
Cambodia's fastest-growing and most progressive mobile network operator Cellcard and the most disruptive crypto in the space, UK-based Electroneum, on 31 January announced their agreement to enable airtime and data top-ups with ETN.
Cellcard launched a promotional sale of the M1 Electroneum smartphone with the built-in ETN App that gives up to US$3 a month in ETN that can be used for mobile top-ups and to purchase everyday items in several countries around the world.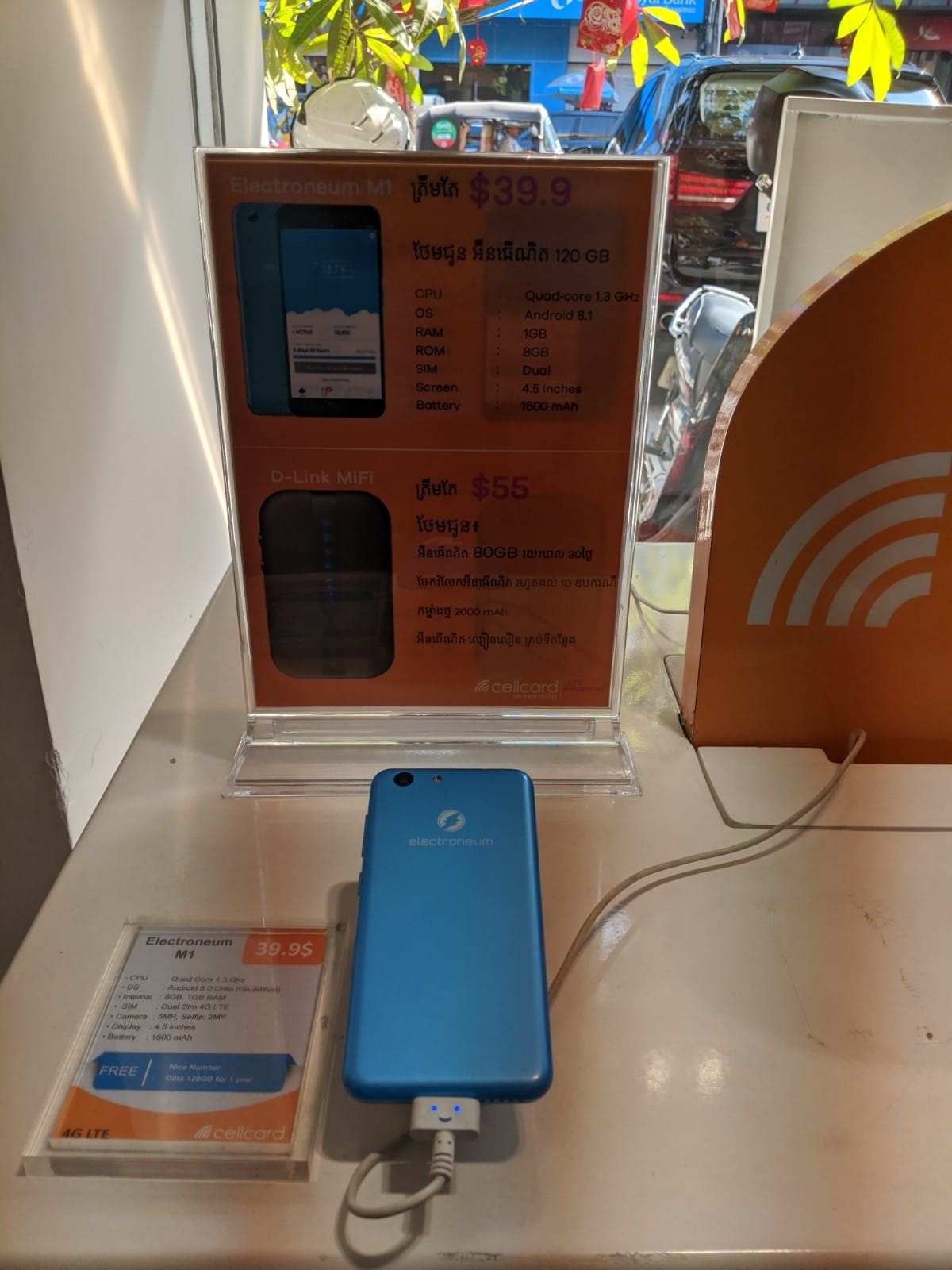 The international award-winning MNO is Cambodia's longest-serving telecommunications company with more than 20 years of operation covering 80% of the territory and a customer base of more than 3.2 million subscribers.
Their mission is aligned with Electroneum's, whose priority is to eradicate financial exclusion and give the massive global population that is unbanked the opportunity to access the global digital economy.
Electroneum is one of the fastest-growing cryptocurrencies in the space and has been praised by many experts as one of a handful of crypto start-ups that are indeed developing products and services that add value to the end-user, spurring adoption.
"Mobile top-ups have been going very well for us in the seven countries where we are present, which are Cambodia, Nigeria, Tanzania, Brazil, Turkey, South Africa, and Uganda," said Electroneum CEO and Founder Richard Ells.
"We have registered nearly 60,000 top-ups in those countries so far, which are such great numbers that we are now ready to live in with this service in 140 countries in the coming days."
As the mobile phone sector continues to grow globally significantly, Electroneum has positioned itself as the only crypto project that has enabled its users to quickly and easily top-up their phones and earn the ETN to purchase the airtime and data. That is through AnyTask, the fairest freelance platform in the industry, as it does not charge sellers of tasks any fees.