First crypto TV ad campaign ever is driving increased traffic to AnyTask and Electroneum
Electroneum CEO and Founder Richard Ells delivers a message to 4.1 million registered users explaining the importance AnyTask has for Electroneum adoption
8 January 2021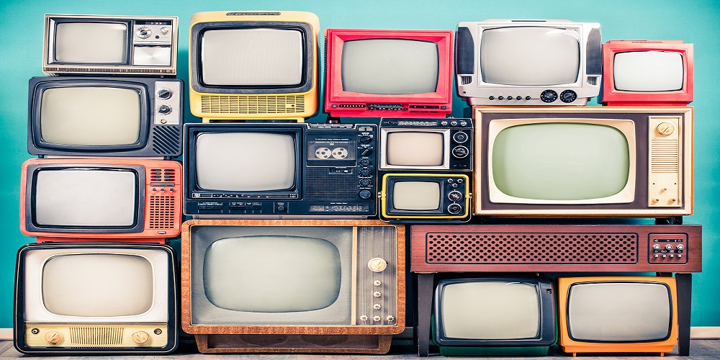 This 4 January saw the launch of Electroneum's massive AnyTask TV ad campaign. "AnyTask TV adverts are now airing live in the, appearing across several prominent television networks, including CNBC, ESPN, MTV, Fox Business, BBC Worldwide, and several others," said Head of Marketing Cathy Jenkins.
COINTELEGRAPH: Why firms are turning to this crypto-powered site to find freelancers
"This is not only momentous for AnyTask but the Electroneum project, becoming the very first crypto start-up to feature prominently on live TV," she added. "The advert is to gain business from those already using freelance services such as Fiverr, Upwork, and Freelancer. And more importantly, it will help drive further ETN adoption."
The effects of the ad campaign have been felt. Traffic to the AnyTask website has increased by over 40% since last Monday, Cathy reported.
IBTIMES: Top three best freelancer platforms in 2021
"We are very pleased to see the TV ads generating new traffic to both the AnyTask and Electroneum websites," said Cathy. "We are extremely confident that we will soon see a spike in interest from more and more entities to work with our talented AnyTask freelancers."
The number of new daily sign-ups to AnyTask has also notably increased, Cathy added. "In December, for example, we saw an average of 500 new users, and as of January, daily sign-ups are just over 1,300."
READ: What an amazing year 2020 has been for Electroneum
Electroneum Data Analyst Ellen MacPherson said AnyTask this week surpassed the 600,00 registered users milestone. "We now have over 603,546 registered users on AnyTask."
Ellen also said that Electroneum's freelance platform now has more than 15,200 active freelancers who have over 30,000 tasks listed across dozens of categories and subcategories.
Understanding the importance of AnyTask
Launched back in late 2019, AnyTask.com has become a serious alternative to the likes of Fiverr, Upwork, and Freelancer, and the first crypto-powered freelance marketplace to achieve genuine market traction. 
"Some people are failing to understand why we've built AnyTask and are so excited about it, so I'd like to explain," said Electroneum CEO and Founder Richard Ells.
"There are literally thousands of cryptocurrency projects. Virtually all of them claim to solve the unbanked problem or make other claims about real-world use. No more than ten crypto projects have substantial real-world adoption. I'm glad to say that ETN does have significant real-world adoption.
FORBES: Get Ready, Everything You Know About The Gig Economy Is About To Change
"We achieved real-world usage by giving ETN a real-world value to the world's unbanked by teaming up with Mobile Network Operators and allowing users to buy airtime and data in over 160 countries.
"We've been expanding this to include electricity top-up in nine countries and counting, and lots more things are coming in 2021. Remember that the unbanked of the world do not have access to crypto exchanges. So, that gave ETN real-world value to a massive audience of people. Still, the problem was that as users exchanged ETN between themselves (for instance, someone paying the local farmer for some food, or someone buying an item from a street vendor in ETN), more people topped up their mobile phone and gained benefit from it," he added.
COINTELEGRAPH: Token-based electricity top-up app expands in Africa
AnyTask achieves many things
It empowers unbanked users around the world with a new way to earn. 
It takes the ETN that mobile operators sell on exchanges and gets it back into the users' hands (a full ecosystem). 
It showcases ETN and Electroneum to a global commercial audience as a new (easy) way to pay global users. 
It has allowed us to understand the commercial needs of a large scale integration of ETN (loads of new API tools were needed for commercial integration, and these will be available to others). 
"If we look at Fiverr, Upwork and Freelancer, they have been very successful and have annual turnover figures of tens of millions of dollars (over $100 million for Fiverr). If we can enter this market and gain just a 1% share (which is conservative with the success we've seen so far), we will see many millions of dollars of new money coming into the Electroneum ecosystem. 
What to expect in 2021
Other priorities in the early part of this year include our continued pursuit of a Binance listing, as well as listings on several other leading exchanges, said Richard Ells.
"In the coming weeks, we are also preparing for significant developments in the connection between Electroneum and AnyTask to educate better and onboard new users. And as new users come on board, they'll be looking for places to spend. That's why in the coming weeks, we plan to launch a new in-app marketplace that'll host several new ways to spend ETN, in addition to expanding existing services to new regions over the coming months.
COINTELEGRAPH: No fees, no limits, no wait: Crypto gives better terms to freelancers
"Finally, we'll continue to expand awareness of the Electroneum project amongst the crypto space, including regular coverage through influencers, keynote speeches at key crypto events, and extensive PR coverage. 
"We are also planning a new ambassadorial program that'll help foster daily conversations around the project and help attract new members from the more expansive crypto space. We are so incredibly proud of our wonderful community, and we thank you for your continued support. Without your thousands of shares, comments, and likes, we honestly wouldn't be where we are today - so thank you!" he concluded.