ETN-Network's blockchain testing ahead of the fork is right on track: Chris Harrison
In the coming weeks, the exact block height of the blockchain will be determined and made public, said the Head of Blockchain
20 August 2021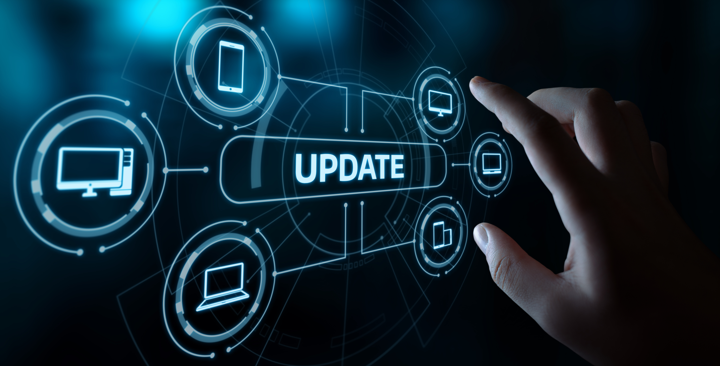 The ETN-Network Head of Blockchain, Chris Harrison, is pleased to report that the blockchain network testing ahead of the fork has gone very well. He reiterated that this process ensures the system is fully operational, 100% flawless, and secure before the blockchain fork is released.
Mr. Harrison also noted that his team is making sure no technical debt is left behind moving forward, a decision only a handful of tech businesses make and implement. As he explained in a previous company update, technical debt refers to what results from when Dev teams prioritise quick releases over perfect coding, which is never a good thing to do, especially when it comes to network security and functionality.
In the coming weeks, the exact block height of the blockchain will be determined and made public, Mr. Harrison added.
Some significant Q4 announcements: Richard Ells
ETN-Network CEO and Founder Richard Ells has confirmed once again that his entire team continues to focus on ensuring timing is suitable for the blockchain fork release and all the announcements scheduled to take place before the end of 2021.
"We are all working hard to ensure the best timing possible for the release of what is fascinating news for the entire ETN-Network community," said Mr. Ells.
Regarding the blockchain fork, Mr. Ells explained that it is a significant step forward for the award-winning project for many reasons, including that it "means we should see several new crypto exchange listings before the end of 2021.
"Once the fork is released, several partnerships that have already been developed and many integrations that are ready to go already will also be announced and released," he said. "Q4 promises some great announcements that we expect will excite our very supportive community." 
Mr. Ells also reiterated that behind the scenes, he and senior management had taken crucial decisions and actions to cement the long-term stability and success of the ETN-Network and the AnyTask™ Platform.
From the Marketing Team
Head of Marketing Cathy Jenkins announced that her team are bustling, planning new campaigns for Q4. She also said that currently, the team is focused purely on research and analysis to learn from past experiences, build on them and prepare for what promises to be an exciting last quarter in 2021.
Another NFT Giveaway
Marketing Manager Jonathan Marriott has also been busy with more NFT campaigns. "We're really excited to be finally giving away NFTs of The System in the 'Rare' animated variant – it's limited to just ten copies," he said. 
"Check out how awesome this looks! We think NFT artist Neto Robatto has again done a fantastic job with this NFT!
Mr. Marriott explained that "The System" is the second character in the ETN-Network NFT series to be released, first in the 'Common' variant and now in 'Rare.' 
For the chance to win one of these ten 'Rare' NFT variants of The System, click here to enter!
You can expect more of Electroman's team to be released in both 'Common' and Rare' variants over the coming weeks, so be sure to keep an eye out across ETN-Network's, and AnyTask.com's official Twitter, Facebook, Instagram, and LinkedIn pages, Mr. Marriott said.
On the HR front
Human Resources Manager Mike Jennings said the Devs Team would welcome a new member this Monday and that he has scheduled interviews with more candidates this week and next who can help us move onto our next phase.
Mr. Jennings reiterated his previous call on anybody interested or who knows people interested in joining the team to please check out the ETN-Network's employment vacancy page and share it with friends, family, and social media followers. 
Mr. Jennings said HR is currently seeking Junior, PHP, and Front End developers. He also said his department also has an outstanding opportunity for a Delivery Manager/Scrum Master. And lastly, the business is also seeking a talented Test Analyst.