Electroneum's user-base continues to grow
The award-winning crypto has continued to grow week by week, demonstrating there is still a great appeal to the project.
18 September 2020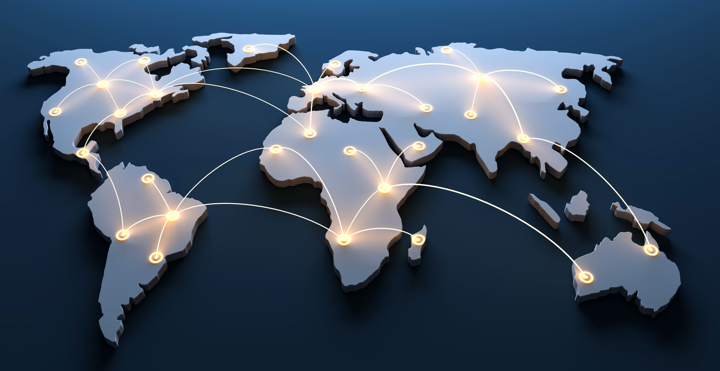 This past week, nearly 5,700 new people have signed up to Electroneum via the website, which now has 4,048,709 registered accounts. New users have completed almost 5,300 Electroneum app downloads in the past seven days. That means there are nearly 2.7 million active app users.
ETN users worldwide have completed nearly 1,400 mobile airtime and data top-ups in the seven days leading up to Wednesday, 16 September bringing the total to just under 205,000. 
The app-to-app transfers have slowed down slightly to only 227 in the past week, while three more merchants that accept ETN as payment have registered to ETNeverywhere.com. That means you can now use your ETN token at over 2,030 outlets worldwide.
Top crypto expert and blockchain influencer
With the announcement of Mati Greenspan and Jillian Godsil joining the Electroneum team in roles designed for them to help further the award-winning crypto startup's success, exposure in the media has increased.
Mati Greenspan is a globally-recognized crypto expert and a former eToro Senior Market Analyst. He described Electroneum as a project that is in line with Satoshi Nakamoto's vision of financial freedom and inclusion and one that is already delivering on what Facebook has dreamt of for the crypto project Libra.
Mr. Greenspan's expertise is particularly strong in cryptocurrencies. He is known as one of the industry's top analysts, so he is frequently quoted in financial news sites like Bloomberg, CNBC, Thomson Reuters, and The Wall Street Journal.
Jillian Godsil, a Blockleaders.io co-founder, is also a sought after keynote speaker and has held senior PR positions with global firms in Australia, Singapore, England, and Ireland. 
She received the Uptrennd 2020 Blockchain Journalist Award and the 2019 AI and Blockchain Journalist of the Year Award at the CC Forum.
"I have been looking to work with Electroneum for some time now. Since the early days, I have watched the project and love their focus," said the Irish blockchain expert.
Richard Ells in the press
Electroneum CEO and Founder Richard Ells appeared in a special episode on CryptonitesTV, a YouTube channel hosted by Alex Fazel, Swissborg's Chief of Partnerships. The conversation revolves around DeFi and how risky it is because it is still at its early stages. 
Mr. Ells also spoke of the collapse of global reserve currencies, such as the US dollar and more. But do check out the video for yourselves.
IBTimes, a top tier business news outlet from New York with 3.2 million monthly unique users, interviewed the UK-based startup's CEO on the challenges cryptocurrency faces.
If you haven't read it yet, here is the link so you can enjoy a fantastic article filled with insights into the crypto industry, Electroneum and AnyTask.
Blockchain.news also interviewed Richard Ells and published their article today. The story focuses on Electroneum's beginnings, its rapid expansion of users, freelance economy influence, and collaboration with big companies, NGOs, and universities across the globe. 
Recruitment Update from Mike Jennings
Recruitment and HR Officer Mike Jennings said Electroneum's recruitment is in full swing, and the campaign to bring in new staff has attracted some incredible talent. 
"We have three offers that have been accepted and are working on start dates," said Mr. Jennings. "We also have several technical tests happening this week with completion dates of 21 September."
Mr. Jennings said all of the new prospects are excellent developers, "so, I'm hoping we will be making other offers soon. It is also very encouraging to hear the feedback from candidates on Electroneum as it has been awesome!"
From the Head of Operations
The AnyTask.com live chat is expected to be up and running on Monday, said Nick Cook, Electroneum's Head of Operations.
"This will be a discrete launch so that our support team has some time to get used to fielding end-user questions and issues without being overloaded," said Mr. Cook. "For the first week, the chat function will only be switched on from 9:00 am to 5:00 pm London time (GMT+1) to allow support from the UK team."
"To supplement the live chat, there is also a new updated version of the AnyTask FAQs that will be pushed live simultaneously," he added saying that the following week (21 September), the live chat would be available 24/7.
More from the Support team
Support Manager Sam Warren said that he and his team are continuing to train the Filipino support desk working with AnyTask. "We are helping them with product knowledge updates and ensuring we all deliver a customer-friendly system for our users."
Mr. Warren said his team is also working intensively to significantly reduce the KYC queue and so that all the new users gain full access to their ETN account.
Electroneum.com and Social Media
Jonathan Marriot, the Electroneum Marketing Manager, said he and the team are in the final stages of moving the website over to an external agency "so we can make updates more swiftly and start planning a revamp of the website for the New Year."
Social Media Manager Stef Armstrong said that the "advertising campaign we're running on Facebook is yielding better traffic, and we're tracking up 40% month-on-month views to AnyTask."
He also said he and the team have begun to integrate Instagram stories into Electroneum's content delivery.
Electroneum applies to Binance a third time
Electroneum CEO Richard Ells sent his Binance counterpart, Changpeng Zhao, a second video message confirming submission of the crypto startup's latest application to the world's largest crypto exchange. 
"We've completed (submitted) that (application) today, 12 September 2020," said Mr. Ells. "Very exciting to see if we can manage to work with you guys."