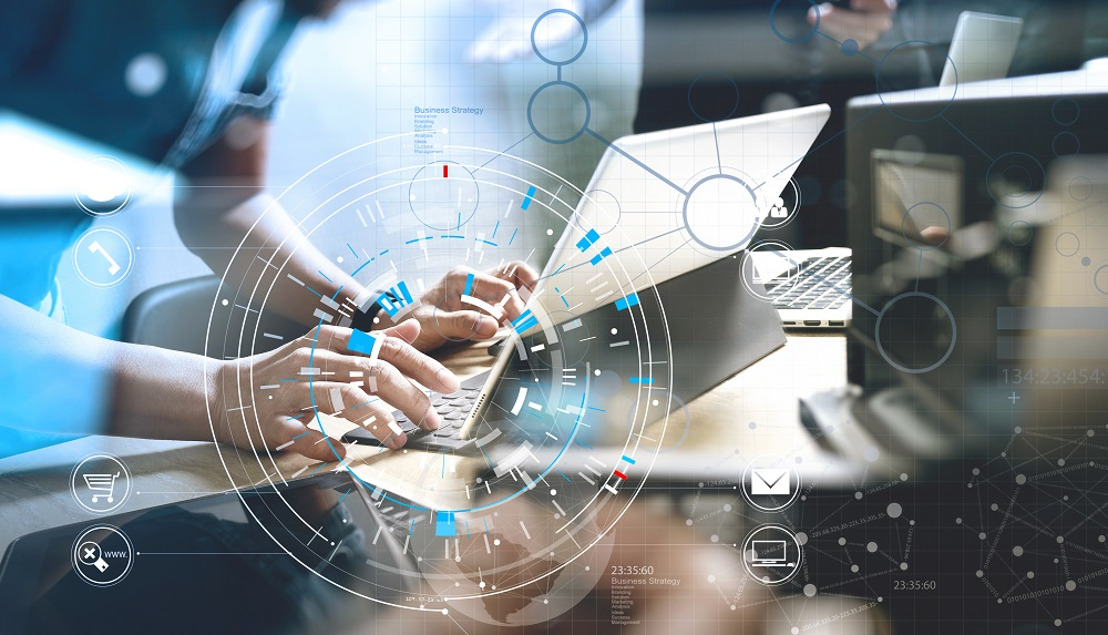 Electroneum puts greater focus on user experience as new sign-ups show sustained growth
Electroneum Head of Marketing Cathy Jenkins explains how the TV ad campaign has helped drive increased traffic to AnyTask.com and Electroneum.com
The Electroneum and AnyTask teams have been hard at work restructuring marketing plans, tech improvements to the ETN App, and the user experience journey across the award-winning startup's products and services.
Electroneum is now on a user growth trend of over 7,000 new registered accounts each week. From our 15 January company update to this past Wednesday, 3 February, Electroneum has seen nearly 21,000 new sign-ups.
Electroneum app downloads are also totaling over 1,200 a day. New users and users returning to the project have completed over 2.8 million ETN app downloads.
Twelve new business outlets have registered to ETNeverywhere.com, Electroneum's directory of where ETN is accepted. A total of 2,089 merchants worldwide now accept ETN.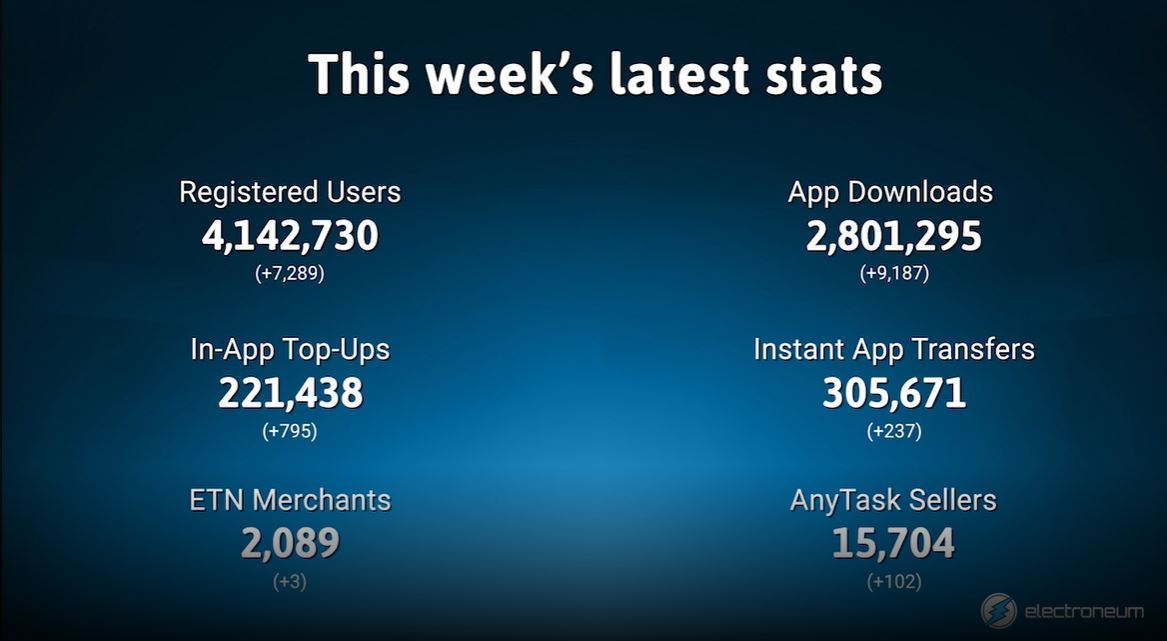 AnyTask and the TV ad campaign
Electroneum's TV ad campaign, the world's first for a crypto startup, has rendered significant results as AnyTask.com sees sustained week-by-week growth. The freelance website now has just under 30,000 tasks listed by over 15,700 active sellers.
Head of Marketing Cathy Jenkins explained that the team is closely monitoring the TV ad campaign results, and changes to the strategy are continuously made to ensure an optimal return on investment.
She also explained that ads on specific networks had had a better impact than others. And based on that, some TV networks have been dropped to focus solely on those driving increased traffic to the Electroneum and AnyTask websites, Cathy said.
IBTIMES: Top 3 best freelancer platforms in 2021
"Our website traffic has increased by 87% in the first week after the TV ad campaign started in January," Cathy added. "During January, we tested the ad on several television networks and a mix of news, sports and entertainment channels. The best results came from news channels, so we are focusing in this area in February."
Cathy said Marketing is currently testing and reviewing the ad's performance on the different channels and schedules to ensure advertising goes to where it is more efficacious. One America has shown remarkable results during the weekends. Fox Business shows promising results during the week, she explained.
The team is growing
HR Manager Mike Jennings has revealed that the marketing team has a new member, Hannah Palmer, who has over six years of experience as a marketeer, researcher, and customer service.
"We have welcomed a new member to our excellent marketing team," said Mike. "Our new marketeer will be helping with the growth of our AnyTask platform."
READ: 11 websites with free stock video for commercial and personal use
Mike also announced that recruitment is ongoing as "we continue to grow our development team. We are currently looking for mobile developers and PHP developers.
"If you're looking for a new role and want to help create a set of products that empower people, and make the world a better place, then please check out our careers page," he concluded.
From the Tech Team
The Dev Team has focused on significantly improving the user experience and user interface on the Electroneum App, and across the AnyTask.com freelance platform, Project Manager Jordan Lowe reported.
The tech team has made some modifications to the become a seller journey, including some content and imagery from the Marketing team. They've been working on a fantastic new sign-up process for the App to unify the joining process.
READ: Kick off your business for under $240 with the help of AnyTask freelancers
Jordan also said push notifications had been improved on AnyTask, letting freelancers know they have a new order, message, the payment received, among other alerts. "This is to encourage sellers to respond quickly, providing a better customer experience," she added.
In response to users' requests, "We recently launched the custom quote option for buyers on AnyTask," Jordan revealed. "This new feature allows them to request a task specifically tailored to their needs. It also provides sellers the flexibility to amend an offer to a different price, delivery time, revisions, and more. Do give it a try." The "Custom Quote" option appears when you click on the task you want to purchase.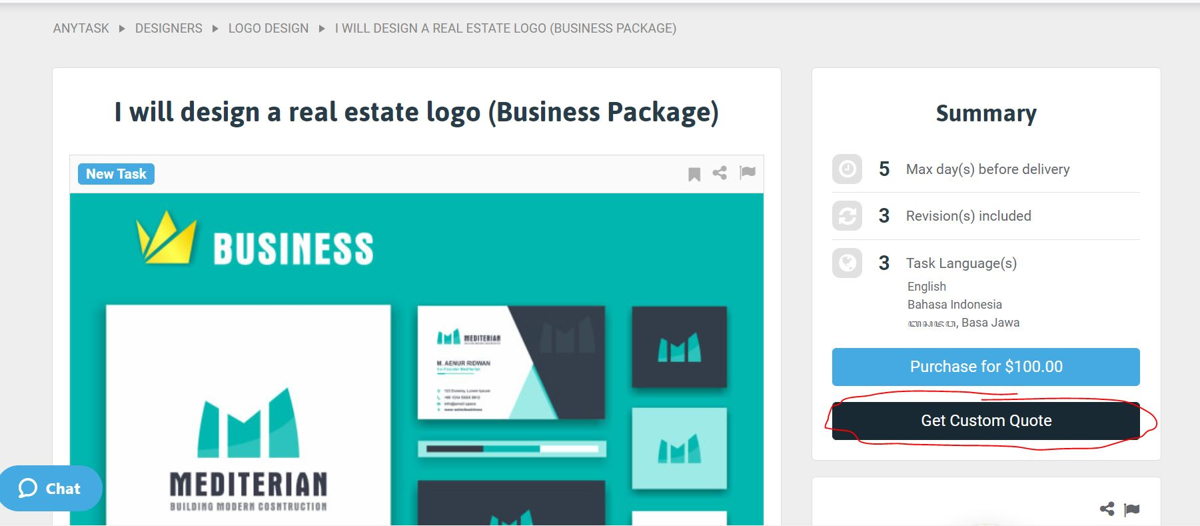 Jordan concluded by saying that "a new ETN app update is now in Testflight and will be ready for release in the next few weeks." More information on this to be made public shortly.
An update from Marketing
The marketing team has recently implemented a new content platform to host and schedule all content, social media, and articles, said Cathy Jenkins.
Cathy said her team received full training to ensure they get the most from the new content management system to streamline marketing's content creation and release process.
As development continues and UI and UX improvements are of greater priority, Electroneum and AnyTask continue to take steps to consolidate over three years of progress since its successful launch in November 2017.