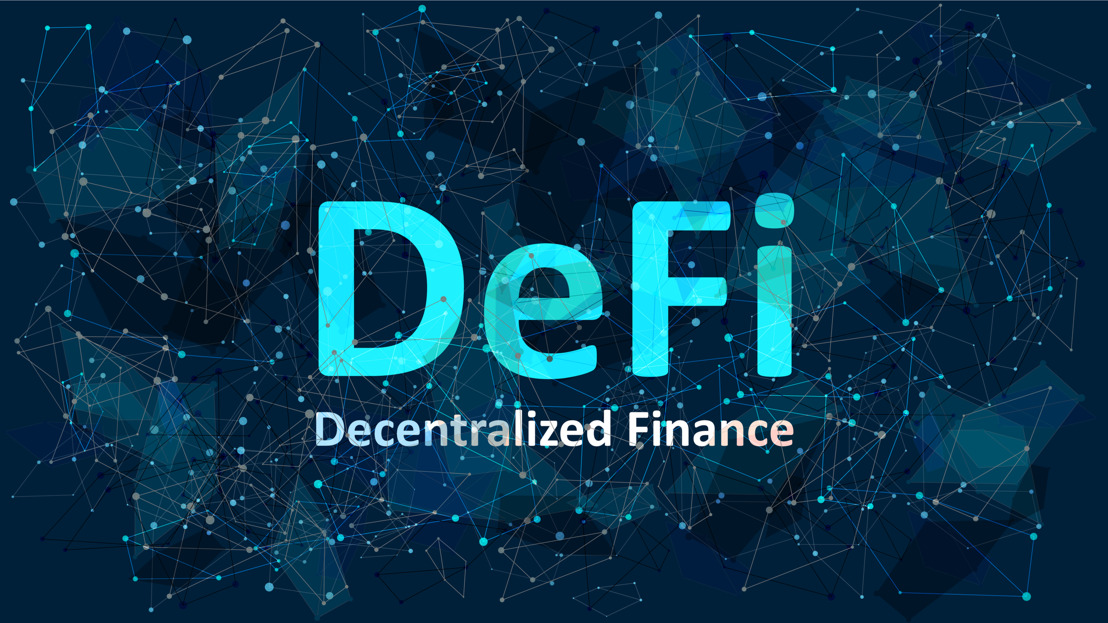 Electroneum explores DeFi integration and welcomes two globally-renowned crypto and blockchain experts to its team
The award-winning crypto startup's head of blockchain gives a sneak preview of what an Electroneum Defi integration may look like, while the Electroneum Marketing manager ends the update saying we are one step from being accepted as members of a very exclusive blockchain association
Electroneum is keenly aware of the quickly developing domain of DeFi apps or decentralized financial applications, and, in particular, of decentralized exchanges, said Head of Blockchain Chris Harrison.
"We are researching how to introduce atomic swaps with smart contracts, which will enable ETN to integrate into the DeFi space more seamlessly, "Chris said. "We are exploring ways to employ custom blockchain oracles via smart contracts to enable swap of tokens on existing smart contract blockchain and on decentralized trading platforms."
Chris explained that "blockchain oracles are trusted servers configured to scrape and verify data from third-party sources to inform a smart contract that wishes to make a financial or business decision based on that data."
"We're also starting to look at helping decentralized exchanges use custom blockchain oracles to enable far cheaper atomic swaps," he said.
He went on to say he and his team finished "benchmarking a simulation of the sub-address-based wallet system designed to improve the efficiency of the wallet system and make the Electroneum user experience smoother.
"The results were great, and we're beginning to implement the full system soon," Chris added. "We also finished the Changelly integration and testing.
Welcome aboard!
Electroneum is thrilled to welcome two very widely-known crypto experts to their team. One is a globally renowned crypto market analyst who decided to join the award-winning crypto startup that "is already doing what Facebook's Mark Zuckerberg has been saying Libra will do for the past two years or more."
The crypto expert has plans to focus on helping Electroneum expand its network and "inspire conversations where synergies exist for possible collaborative agreements."
Another crypto and blockchain expert is joining as an advocate. Their objective is to open new doors for Electroneum at the different international forums they go to throughout the year. More news on the new team members next week.
New date on Bloomberg TV
FMW Media has confirmed that the third airing of the first part of the three-part series we announced a few weeks ago is now confirmed for broadcast tomorrow, 12 September on Bloomberg TV at 7:00 pm EST (11:00 pm GMT).
The second part of the series has yet to be pre-recorded, but tentative broadcast dates have been set from next 17 September through 26 September. The exact dates will be shared with the community as soon as FMW Media sets them.
Update on influencers
While we are working closely with Charlie Shrem, Scott Melker, and Bad Crypto Podcast on the first ads, AnyTask Marketing Manager Tanya Hardie is delighted to share the link to HBA Services' YouTube channel that has 286,000 subscribers. The AnyTask review has nearly 17,500 views and 1,232 comments.
Hafiz Basit Ali founded the HBA Services YouTube channel in 2019, intending to create content about how people can make money online.
"Our second influencer video is ready and waiting to go live," said Tanya. "We have some more excellent influencers lined up to generate more brand awareness."
This YouTube video has arguably resulted in a "huge influx" of new users listing tasks on AnyTask, said Support Manager Sam Warren.
"Between 3 September and 7 September, we saw 1,645 new sellers list new tasks on AnyTask," said Sam. "Over 1,000 of the sign-ups are from Pakistan, 320 from India, and 136 from Bangladesh."
Ads and more marketing
Social Media Manager Stef Armstrong said he and the rest of the Marketing team have been working on new social ideas, which includes Instagram stories content and animated gifs for LinkedIn to grow our audiences.
"Also, we have introduced improvements to the social advertisement we implemented last week," Stef said. "And the changes have resulted in 65% of those seeing the ad landing on the website. That, compared to under 30% with the previous ads."
Tanya said, "we are kicking off a campaign to generate an increased number of buyers on the AnyTask platform. We have set up email and telemarketing campaigns with three external agencies who specialize in this field. Two of the companies are in the UK, and a third one is from the US. They all have a vast customer base across various industries, including chambers of commerce and small business associations."
From the Dev team
"The backend for ETN payments is now live, and the front end is currently under testing, which means we are nearly ready to switch this on when we get the green light on all pending aspects," explained Product Manager Jordan Lowe.
"We should have a better idea of when we can switch this on early next week," Jordan added. "The key aspect of paying with ETN on AnyTask is that those who do use the Electroneum token to purchase freelance tasks will only pay 1% in fees instead of the 6% that those who pay with credit or debit card will start paying once the 0% fees grace period is finalized."
The Head of Tech Development Barry Last said that his team switched the infrastructure from a classic auto-scaling set-up to a more efficient Docker set-up during the present week.
"What this means for the end-users is that we can scale faster as we do not need to provision more servers when they are under load," Barry said. "Our roll-out process has also become more predictable, meaning that we can roll-out features in smaller increments, which in turn makes them less prone to errors."
Putting together the campaigns
Corporate Marketing Manager Jonathan Marriott said he and the entire Marketing team are working very hard to put together all the ads, interviews, mentions, and reviews by influencers into high-impact campaigns that promise to be game-changers for the award-winning crypto startup.
Jonathan said he is heading "a new campaign for our third anniversary, that will help tell our story and explain how we've adapted from our original whitepaper."
And he concluded saying that Electroneum is one step away from becoming the tenth member of a very exclusive blockchain association.