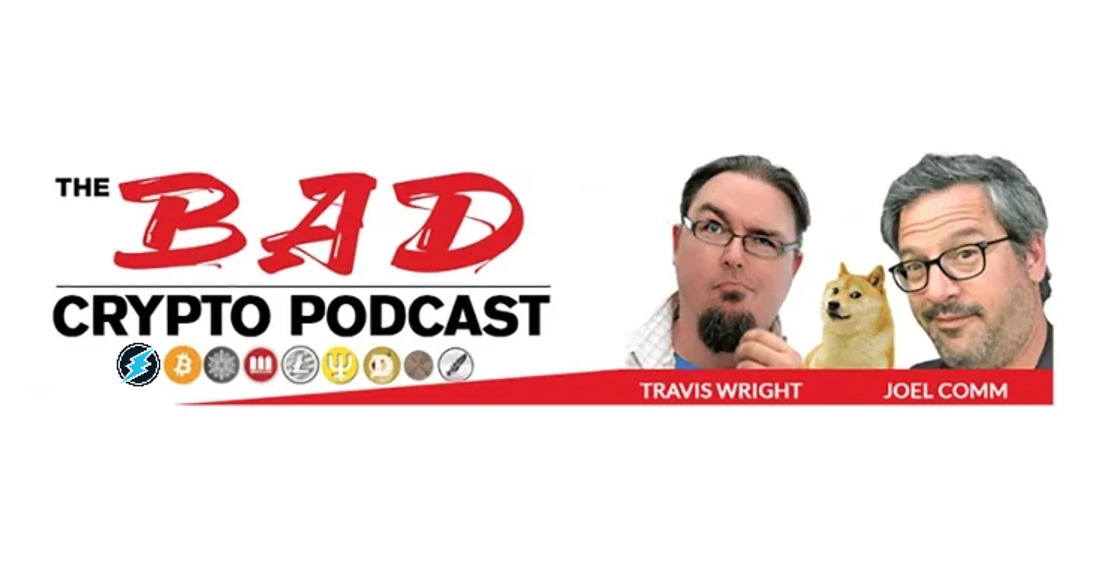 Bad Crypto Podcast joins Electroneum's board of advisors
The agreement includes interviews with Richard Ells across many top-tier YouTube channels and help with marketing and partnerships
Electroneum and top blockchain and cryptocurrency influencers Travis Wright and Joel Comm and their Bad Crypto Podcast team of marketing and business experts are pleased to announce a one-year strategic agreement aimed at helping the award-winning British crypto project as advisors and through their media channels.
"We are very excited to work with Joel and Travis and their Bad Crypto Podcast team of experts, who will help get more crypto enthusiasts involved with ETN," said Electroneum CEO Richard Ells. "They will help further our success by reaching a broader audience to whom they will explain why Electroneum is today one of the best crypto projects in the industry."
The agreement with the Bad Crypto Podcast reflects Electroneum's strategy to align themselves with other companies and crypto experts that share their vision to create real-world crypto use cases with a particular focus on financial inclusion and the unbanked.
"We've been tracking Electroneum since the ICO and are pleased to bring Electroneum into the Bad Crypto Family," said Joel Comm. "As occasional users of Fiverr over the years, we much prefer the way AnyTask operates to reward those in the gig economy and onboard the masses to cryptocurrency."
The agreement includes a vast media campaign, including interviews, articles, and podcast mentions of Electroneum and AnyTask. It also calls for bi-monthly marketing meetings. BCP will provide Electroneum with strategic consulting on audience targeting, marketing technology, advertising strategies, budgets, Big Ideas, and strategic partnership efforts.
About the Bad Crypto Podcast
The Bad Crypto Podcast hosted by Joel Comm, Bitcoin Evangelist, and Travis Wright, Blockchain Entrepreneur, has become a worldwide phenomenon. Joel and Travis attempt to demystify the world of Bitcoin, blockchain, Litecoin, Ethereum (and now Electroneum), altcoins, token generation events, and ICOs in a podcast for cryptocurrency newbies.
Joel Comm is an internet pioneer and a New York Times bestselling author, blockchain enthusiast, professional keynote speaker, social media marketing strategist, a live video expert, technologist, brand influencer, and futurist. Joel has over two decades of experience harnessing the power of digital marketing, social media to expand the reach and engage in active relationship marketing.
Travis Wright is a top marketing technologist, co-founder of CCP Digital, author, keynote speaker, blockchain advisor, tech journalist, and podcast host. He is the author of Wiley & Sons, "Digital Sense, The Common Sense Approach to Social Business Strategy, Marketing Technologies, Customer Experience and Emerging Technologies," published in January 2017.
About Electroneum
Electroneum is a mobile-phone-based crypto app powered by a revolutionary instant payment system that enables its 4.1 million registered users to send, receive, and transfer funds within minutes at a fraction of a US cent. That is one of the only crypto apps that allows users to top up their airtime and data in 140+ countries and electricity top-ups in four African nations. Hundreds of thousands of Electroneum users have completed 300,000 app-to-app transfers and 200,000 airtime and data top-ups, making ETN one of the most widely used cryptos. Electroneum is also the only crypto that has made earning its token possible. AnyTask is Electroneum's freelance platform, with more than 550,000 registered users and over 17,000 tasks across dozens of categories. Electroneum does not require its users to have a bank account empowering millions of people to access the global digital economy.