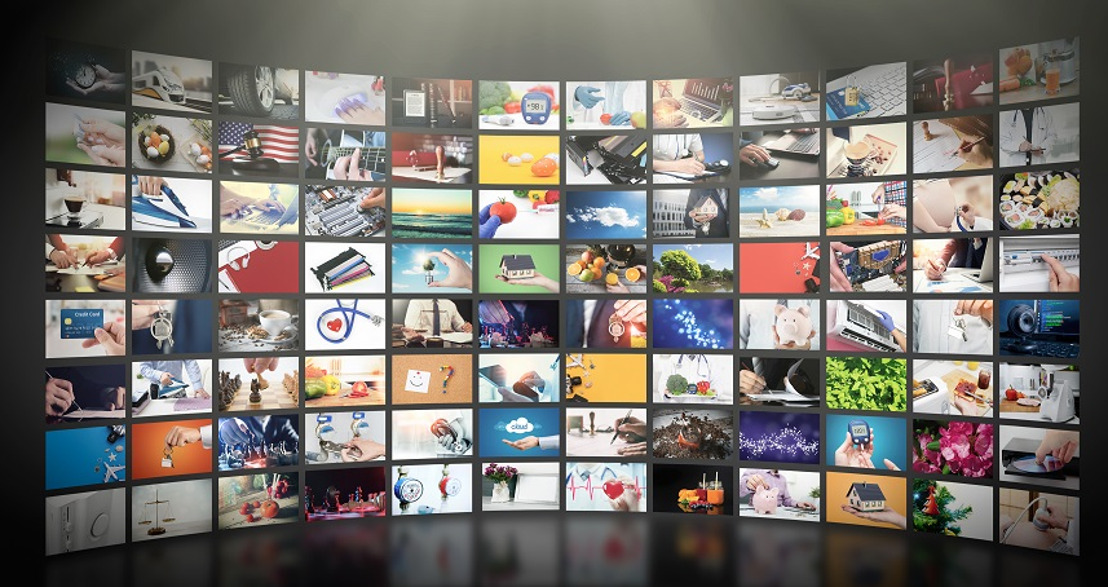 2021 to be big for AnyTask as Electroneum kicks off major international TV ad campaign across top networks
User interface and user experience are top priorities as Electroneum enters a new era of growth.
This year has not gone by without major challenges and struggles worldwide. But despite all that, Electroneum soldiered on becoming the number one cryptocurrency providing mobile phone top-ups and the only one with electricity top-ups.
Just this past week, Electroneum expanded electricity top-ups to four more African countries for a total of nine.
And if that were not enough, Electroneum successfully disrupted the global digital economy with the launch in late 2019 of AnyTask, the first and only freelance platform that unlocks an earning potential for even those who are unbanked.
But even more amazing, is the fact that AnyTask connects freelancers who are eager to earn ETN with buyers of digital tasks who in many cases do not even know what cryptocurrency is.
"With AnyTask, we are effectively bringing into crypto thousands of people that would not otherwise consider getting involved," said CEO Richard Ells. "No other project is taking crypto adoption to this level. However, more importantly, is that we are helping with financial inclusion."
IBTIMES: AnyTask, a top-three freelance platform with Fiverr, Upwork
Mr. Ells expressed the importance of creating a platform that allows people to start, continue and grow a digital freelance career that will help them live life on their own terms while generating prosperity and wellbeing in their communities.
"For the first time ever, we have created a way for people that do not have bank accounts to earn and to earn crypto with real use cases unlike all other blockchain projects," said Mr. Ells.
The head of Electroneum announced that the major TV ad campaign has been moved forward from 28 December to 4 January so that the entire team is back from the holidays to ensure that we are prepared to deal with significant growth in new Electroneum and AnyTask registrations.
"As of 4th January, our AnyTask ads will air on major television networks such as CNBC, Fox Business, CNN, and many more, making us one of the very few crypto startups to advertise on TV," said Mr. Ells. "The campaign will then be expanded worldwide, gradually. As soon as we have the full list of the TV channels, dates, and times of these ads, we will make it public. "
From our Support Manager
"Marketing campaigns are paying off. We have seen the results of their work in an unprecedent increase in the number of new sign-ups and users levelling up their KYC verifications," said Support Manager Sam Warren.
He explained that new sign-ups and other users moving up to KYC levels 2 and 3 have caused a huge backlog.
COINTELEGRAPH: Crypto payments network celebrates two big adoption milestones
"Thousands of community members have faced issues with their accounts. We apologise for any inconvenience," said Mr. Warren. "We'd like to inform them that we are working around the clock to sort over 95% of the cases this week and next. We thank you for your patience and understanding."
UI and UX are top priorities
On the positive side, Electroneum has increased the level of prioritization for the bolstering of the user interface (UI) and user experience (UX).
"Improvements to our websites has been an ongoing priority, but moving forward we are focusing intensively on making sure all user journeys across Electroneum and AnyTask are the best in the industry," said Cathy Jenkins, Head of Marketing.
"We have brought in UI and UX experts to audit the functionality of our websites to help with pinpointing all the areas that need improving," Mrs. Jenkins added.
From Human Resources
This year, Electroneum saw its team grow by 25%, including four new developers who are already working on some amazing improvements for the benefit of the company's 4.1 million users, said HR Manager Mike Jennings.
"It is exciting to see the team grow. It's a clear indication that the company is growing as well requiring HR to seek new talent," said Mr. Jennings.
"To give you some context into our brand awareness from a recruitment point of view, Electroneum has seen close to 6,000 views and over 500 job applications on our 'Electroneum Careers'' page," he said. "We've also had to change our interview and onboarding process due to our teams working remotely, which has allowed us to cast the net high and wide when seeking great new talent."
THE FINTECH TIMES: Electroneum, Coinex,

[email protected]

, and MidChains in View from the Top
Mr. Jennings said HR is currently seeking PHP Developers, Mobile App Developers using angular, and a marketing executive.
"If you feel you can make a difference and want to come and work at Electroneum please visit the Careers page now and submit your application. I am also available there through a chat box to answer all your queries," he concluded.
From the Marketing team
Marketing Manager Jonathan Marriott reminded the community that the $5,000-competition that includes 100 $50-prizes ends on 31 December.
"If you are part of any online crypto communities, please share this page so we can get Electroneum and AnyTask in front of even more people (http://competition.electroneum.com/share)," said Mr. Marriott.
He also spoke of the upcoming GIF competition.
"Coming up in the New Year, we've planned a fun competition for the community," he said. "Anyone can get involved. All you need to do is submit your own GIFs for Electroneum and/or AnyTask to Tenor."
The top 16 GIFs will be selected by the Elelctroneum team in the New Year, after which a weekly battle will take place until three finalists remain. These finalists will share a prize of $500 in ETN!
User growth proves relentless
Week after week, thousands of people are joining Electroneum and AnyTask. Electroneum is less than 1,700 users away from 4.1 million. App downloads are now well over 2.74 million.
AnyTask now has over 27,350 tasks listed by nearly 15,000 active freelancers. Registered users currently total over 586,000.
An FCA update
"Electroneum is very pleased to confirm that its group companies that the Financial Conduct Authority (FCA) required to apply for registration with them; Space Agency Marketing Ltd and Knightsbridge AnyTask Services Ltd have each been granted interim registration under the Money Laundering, Terrorist Financing and Transfer of Funds (Information on the Payer) Regulations 2017 as a crypto asset business until 9 July 2021, pending the determination of our applications by the FCA."
Space Agency Marketing provides custodian wallet services for our Electroneum, ETN users and Knightsbridge AnyTask Services helps Sellers using the AnyTask [https://anytask.com/] platform, get paid in ETN. The FCA determined that Electroneum Ltd, which is responsible for the blockchain that underpins ETN, did not require registration with them.